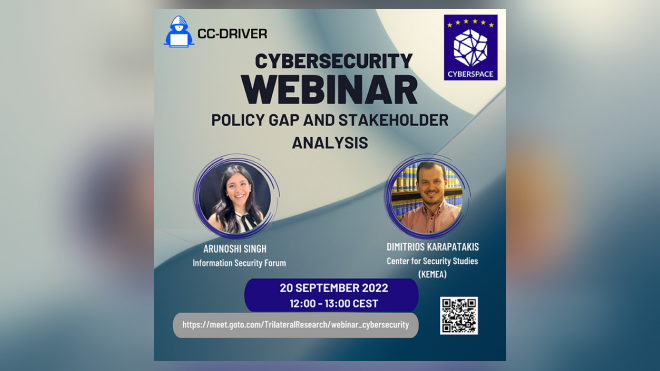 26 Sep

NOTIONES participated in a joint webinar organised by the CC-DRIVER and CYBERSPACE projects

The past Tuesday, several members of the consortium of NOTIONES participated in a joint #webinar organised between the projects CC-DRIVER and CYBERSPACE.

The presenters reported on the current EU cybercrime prospect and described the objectives and challenges of both projects, as well as the progress they managed to achieve so far.

NOTIONES would like to thank the organizers and participants for the fruitful discussions on the policy gap analysis, the practitioners' involvement and the response against cybersecurity issues.

We look forward to having more common activities with the NOTIONES Network in order to join our forces against cybercrime and other critical areas!