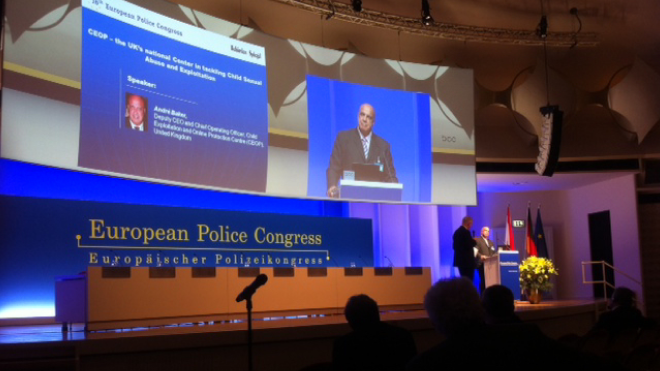 29 Nov

The European Police Congress: next edition will be held on the 3rd and 4th of May 2023

The European Police Congress is an international congress held annually in Berlin. It gathers decision makers from police forces, security authorities and Industries. Its main purpose is not only to reinforce the communication between authorities but also to facilitate networking among participants. The European Police Congress, organized by the "Behörden Spiegel", Germany's leading newspaper for public authorities with support of national and European authorities, is the largest conference for internal security in the European Union.

The discussions held in every edition of the congress are about up to date issues and the latest technological developments; in this regard, technology providers attend the conference to present their latest technologies for professional use in the security sector.

The conference congregates experts from more than 20 countries. Among the usual participants of this conference, we could find representatives of polices, border polices, secret services as well as governments, parliaments, and industries.

On the 11th and 12th of May 2022 they celebrated their 25th edition. This edition had some of the high-ranking representatives such as:
Laura Codruţa Kövesi, European Chief Prosecutor
Krum Garkov, Executive Director of eu-LISA
Fabrice Leggeri, Director of Frontex
Jürgen Ebner, Deputy Executive Director of Europol, Governance Directorate
Guillaume Lambert, Head of the programme Réseau Radio du Futur (RRF), France
Dr Enrique Belda Esplugues, Deputy Director General, Security Technology Centre (CETSE), Ministry of Interior, Spain
Edvardus Silerius, Head of European Cybercrime Centre EC3, EUROPOL
Next conference is scheduled on the 3rd and 4th of May 2023 in Berlin. The program is not yet available, nevertheless registrations are already open. See link below:
Registration – European Police Congress (european-police.eu)
Author: Tecnalia
Links:
Conference – European Police Congress (european-police.eu)
Image Copyright: This file is licensed under the Creative Commons Attribution-Share Alike 3.0 Unported license.