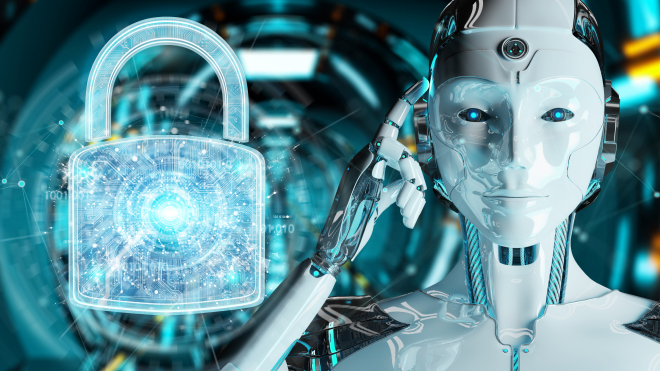 24 Jan

Artificial intelligence: there is still a lot to be done

Realizing the advantages of artificial intelligence in solving many issues in such important areas as the economy, healthcare, climate change, the spread of diseases, and so on, humanity began to pay special attention to the development of these technologies and their widespread introduction into all types of human activity.

Significant investments in this industry have paid off. Complex systems of "smart" control of houses and offices, "smart" video surveillance systems with a wide range of tasks to be solved, "assistants" in the financial sector and just voice "interlocutors" on the phone. We can say that artificial intelligence has touched everything that has a "digital" look.

However, features and practices that enhance the socio-economic benefits of AI can also lead to increased risks or negative impacts on both the individual and society as a whole. Many governments understand that the benefits of new technologies must be introduced and used without compromising the values of the European Union, fundamental rights and principles.

With the creation of a legal framework for reliable AI as its main focus, the EU is developing and implementing legal acts and resolutions to ensure an efficient internal market for artificial intelligence systems in order to balance the benefits and risks of using artificial intelligence systems.

This requires a clear definition and identification of possible risks associated with the main shortcomings of such systems, among which are the opacity, complexity, bias, a certain degree of unpredictability and partial autonomy of the behaviour of some AI systems, which makes them difficult to comply with fundamental rights and comply with legal norms.

Reference:

Regulation of the European parliament and of the council laying down harmonised rules on artificial intelligence (artificial intelligence act) and amending certain union legislative acts.

Links:

https://www.consilium.europa.eu/media/45910/021020-euco-final-conclusions.pdf European Council, Special meeting of the European Council (1 and 2 October 2020) – Conclusions, EUCO 13/20, 2020, p. 6.

https://www.consilium.europa.eu/media/21620/19-euco-final-conclusions-en.pdf European Council, European Council meeting (19 October 2017) – Conclusion EUCO 14/17, 2017, p. 8.

https://www.consilium.europa.eu/media/46496/st11481-en20.pdf Council of the European Union, Presidency conclusions – The Charter of Fundamental Rights in the context of Artificial Intelligence and Digital Change, 11481/20, 2020.