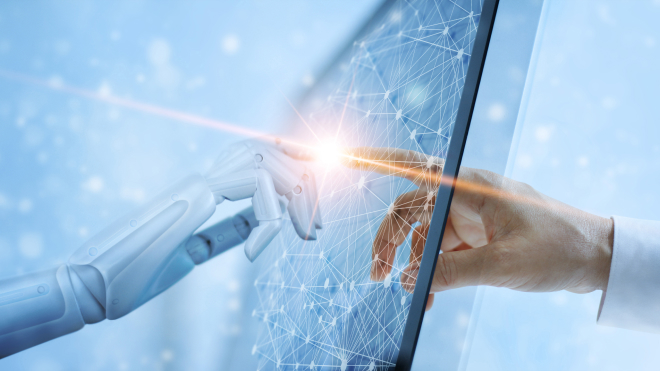 27 Jan

Artificial Intelligence in Corporate Security Systems

AIaaS, as a rapidly developing area, has been actively capturing various niches of human activity in recent years. This was facilitated by the pandemic, which has accelerated the adoption of digital technologies in almost all industries. IT and business strategies are areas in which this influence has manifested itself significantly. Many organizations are now seeing an increase in the use of AI technologies for their applications, business, analytics and services.

As organizations manage the risks and vulnerabilities that result from digital transformation, cybersecurity must continue to improve to keep pace with the ever-evolving and increasingly sophisticated cybercrime practices.

Artificial intelligence, machine learning and process automation can significantly enhance corporate security systems in terms of monitoring operations. The growing possibilities of digital data processing, combined with automation tools, allow solving a lot of routine issues, allowing you to identify various signs of offenses and illegal activities, for example
Signs of using the client's plastic card by a third party.
Signs of the so-called. "droppers" based on the nature of receipts and transactions in the Internet bank and ATMs.
Identification of unauthorized debit transactions on customer accounts and customer plastic cards.
Cash-out schemes using Internet banking and plastic cards.
Abuses in the course of conversion operations against both individuals and legal entities.
Unauthorized connection of the Internet Bank to the customer's accounts and issue of plastic cards without the knowledge of the customer.
Unauthorized increase in credit card limits, etc.
At the same time, the effective use of the capabilities of artificial intelligence directly depends on many factors, such as the creation of the service itself and its adaptation for use in a particular organization to solve a selected task.
Author: Tetyana SOLIANYK
Reference: 
Research and Markets, "Global Artificial Intelligence as a Service Market by Technology, By Organization Size, By Service Type (Services & Software Tools), By Type of Cloud, By Vertical, By Region, Competition, Forecast & Opportunities, 2024", Research and Markets. https://www.researchandmarkets.com/reports/5585321/ global-artificial-intelligence-as-a-service-market-by#rela4-4833051
Research and Markets, "Global Enterprise Artificial Intelligence Market Size, Share & Industry Trends Analysis Report By Vertical, By Deployment Type (Cloud and On-premise), By Organization Size, By Technology, By Regional Outlook and Forecast, 2022 – 2028", Research and Markets. https://www.researchandmarkets.com/reports/5645560/global-enterprise-artificial-intelligence-market#rela2-4833051