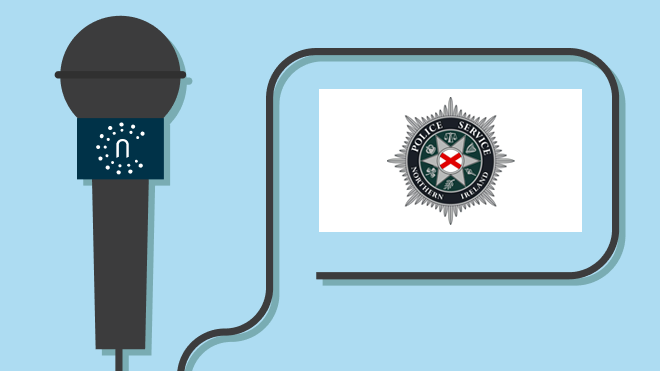 13 Feb

Interview with the Police Service of Northern Ireland
The Police Service of Northern Ireland (PSNI) are a partner in the NOTIONES project. What is your role within this network of police and intelligence agencies across Europe?
The Police Service of Northern Ireland and formerly the Royal Ulster Constabulary, are forerunners in dealing with internal insurgency particularly in relation to the gathering and exploitation of intelligence. This experience has been gained over 40 years of policing a divided community. It is for this reason that the PSNI is recognised as world leaders in developing the UK's Nation Intelligence model (NIM) and are invited to share this learning across the world.
What activities of the NOTIONES project are you currently progressing?
The PSNI is actively involved in work packages 1, 2, 6, 7 and 8.  The key work is around providing the consortium with up to date issues and ideas on how to advance the practical use of intelligence functions and capabilities to help keep the public safer and uphold democratic processes.  The PSNI has provided input into how it has developed processes to optimise intelligence led policing all framed in legally, ethically and human rights based approaches (WP2).  The PSNI has taken part in both physical and online meetings to provide input to WP6 ensuring good interaction between project partners and other stakeholders.
How will the engagement of the Police Service of Northern Ireland in the NOTIONES project support policing in Northern Ireland?
Following the inaugural NOTIONES conference and associated workshops, PSNI have reviewed all their intelligence working practices, with an emphasis in CHIS recruitment and deployment, focussing on cyber enabled organised crime and counter terrorism. This focus includes investigation of the dark web and associated criminal funded websites.  PSNI are also keen to examine new and developing IT solutions to dealing with cybercrime, particularly around the field of ransomware.
What are the benefits to the Police Service of Northern Ireland of participating in European security research and innovation projects?
The PSNI has been involved in many projects over the last 12 years including as the coordinator of two actions.  This participation has brought significant personal development both within project management and in the various specialist areas the projects have covered.  From a corporate point of view, the projects have expanded our understanding of both country specific and European wide policing issues and research possibilities, this understanding has enabled better strategic planning for cooperation on important cross border investigations and initiatives.  A key benefit from a project such as NOTIONES has been the large number of participating organisations and countries and the networking opportunities this has provided.  From these contacts, invitations to be involved in new project proposals have arisen, although for the PSNI the number reduced following 'Brexit'.  The PSNI is hopeful that the UK will become an associated country in the near future to enable continued Europe wide collaboration in all types of R&I and networking projects under the current Horizon Europe and future funding streams.
Are you engaging in other European research and innovation projects?
The PSNI is currently involved in 10 active EU Horizon 2020 funded projects.  These range from a first responder safety project, the use of AI and ML to assist investigations, explosive precursor safety & sensing and two networking projects including NOTIONES.  The PSNI is also assisting several projects on advisory boards, to help guide the project teams through the tricky process of delivering on the agreed description of action (from the Grant Agreement) balanced against user (Law Enforcement Agency (LEA)) requirements, new developed technology and scientific findings that may or may not produce the expected outcomes.  A networking project such as NOTIONES may in theory be simpler than a research project but with the size and diversity of project partners I suspect it is challenging to coordinate, yet should result in some very beneficial findings for future collaborations and research within the field of intelligence.
How does the Police Service of Northern Ireland assess which research and innovation projects to progress?
The PSNI successfully coordinated the FP7 HOMER project.  Following this project and with networking and new contacts throughout Europe, the PSNI started to receive numerous invitations to participate in many FP7 and H2020 projects.  The challenge for any Law Enforcement Agency (LEA) participating in EU projects, even at full cost recovery, is the balance between operational & investigative capacity versus time spent for the projects.  The PSNI looks to match EU calls with organisational strategic objectives.  As crime and crime types are not static being able to predict how much effort and available resource will be required in 4 to 5 years can prove challenging.  The PSNI also attends the EU (including CERIS) conferences to assess current and discuss future project proposals.  At this point in time, with the UK not an associated country (for Horizon Europe funding) and for public services the difficult financial situation, it may prove problematic to continue at the same level of involvement in R&I projects.
How did you become engaged in police research and innovation activity? And what experience do you bring to support the delivery of the NOTIONES project?
There is an expectation on police leaders to constantly be looking for new ways to undertake business more effectively and efficiently.  This frequently involves various forms of research to ascertain good practise and the best systems.  As described in the answer to question 6, the PSNI has a long history of involvement in EU funded projects.  This experience and the history of transformation in the way intelligence is handled in the PSNI, has provided those involved with NOTIONES the capability to engage and support the NOTIONES project with real world insights and forward looking requirements.
What advice would you give to other law enforcement agencies seeking to engage in European security research and innovation? And what are the key lessons you have learned in delivering police research and innovation projects?
There are many excellent industrial organisations, research Institutes, Universities, government agencies and LEAs across Europe and the world who make project participation easy.  Choosing who to partner with or being chosen, can be challenging.  The call (or project objectives) should match with the LEA operational or strategic aims.  At an initial stage, it must be made clear the expected technology readiness level (TRL) that will be achieved in the project.  If an LEA wants a near market ready product(s) then possibly an Innovation action project is best.  If the LEA is content to provide input to a research area that may not lead to operationally useable outcomes then joining research projects would provide longer term outputs.  Networking projects such as NOTIONES, are an excellent opportunity to see immediate support and collaborative opportunities that help to form strategies and aims for specific areas of LEA activity.  Two key lessons are to ensure you will have internal support from subject matter experts for the whole period of the project and only agree to be involved in tasks/work efforts and deliverables that you understand and can add value.
The article was a collaboration between Detective Superintendent Hanna and Head of International Programmes Mr. Kissock. Both colleagues have worked in a variety of roles in the Police Service for over 25 years contributing to a safer Northern Ireland.
Contact details and online links:
Website: www.psni.police.uk
Email: EUProgrammes@psni.police.uk